Caterpillar 434F2 backhoe loader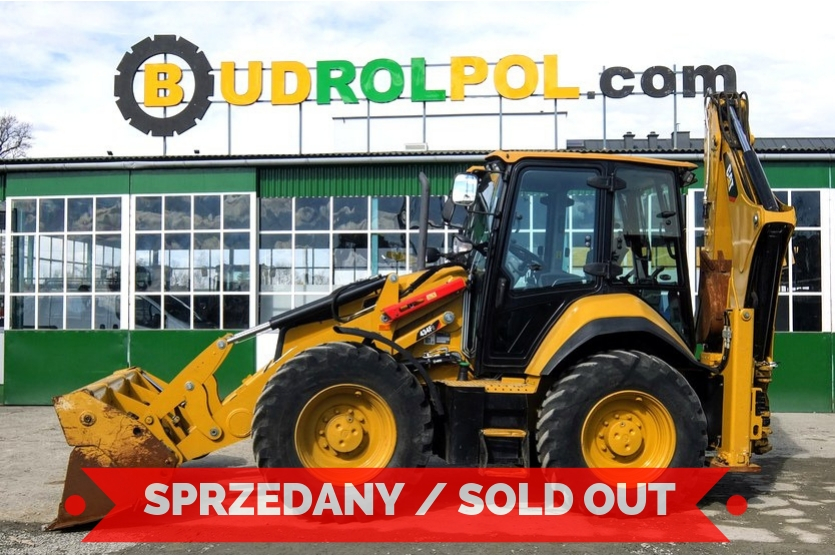 Reference number: 70436
Reference number
70436
Brand
Caterpillar
Model
434F2
Power
94 HP
Type
backhoe loader
Vehicle odometer
1923 h
Production year
2016
Location
Niepołomice, ul. Na Grobli 2C
Net price
292 000 PLN
67 906 EUR
77 234 USD
E-mail
biuro@budrolpol.com
Phone
+48 882 649 486 / +48 12 357 20 56
Renting price
-
Caterpillar 434F2 backhoe loader. Imported from Germany, not used in Poland.
Brand CATERPILLAR
Model 434F2
Type backhoe loader
Year of manufacture 2016
Running hours 1923 h
Load capacity 3491 kg
Net weight 8370 kg
Description
Digging depth 4.337 m
Digging radius 5.638 m
Dumping height 1.878 m
Speed 38 km/h
Hydraulic pump capacity 250 bar
Digger bucket 1.5 m³
Overall dimensions 6,12 m × 2,352 m × 2,92 m
Fuel tank 187 l
Engine
Brand Caterpillar 3054C
Power 69.09 kW (94 HP)
Fuel diesel
Volume 4400 cm³
Axles
Taking into account the satisfaction and comfort of our customers, using the services of professional of transport companies, we offer support for the transport of machines and vehicles purchased from us, anywhere in Poland, Europe and in the world.

According to his/her wish, each customer has the opportunity to verify the technical condition and equipment of the machines and vehicles offered by us, by his/her service provider or vehicle inspection stance.

Due to the cooperation with leasing and credit companies, we can offer our customers the necessary support in obtaining credit or entering into a leasing contract.